On August 30th, the AVF organised a roundtable talk entitled Future Farming 4.0 which covered science, industry, and institutions at the Orangerie around the corner from the University of Applied Sciences Weihenstephan-Triesdorf (HSWT) in Freising near Munich. This is the first in a series of roundtables in support of developing a pilot vertical farm project in Bavaria.
Future Farming 4.0
We gathered to discuss and to listen to three exciting presentations. We started with the Chairwoman of AVF who gave an overview of global trends and current AVF activities; this was followed by an interesting presentation from Professor Mempel from the HSWT, entitled: Potentials of Indoor Farming Systems – Plant Raw Materials, Resource Efficiency and Process Management; and finally, we saw a very interesting presentation on plant-based nutrition for health and sustainability which is directly connected to vertical farming.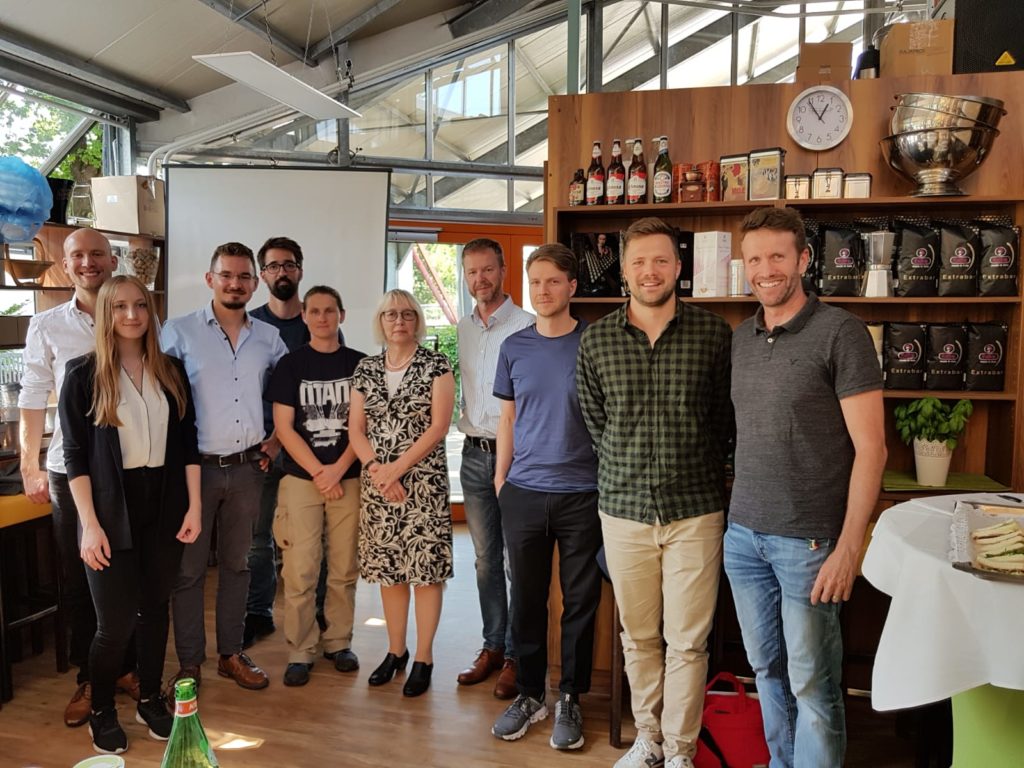 The importance of vertical farming in a changing climate
Our audience included members from DLG (German Agriculture Society), BayWa, LWG (Bavarian State Research Center for Viticulture and Horticulture), and experts on hydroponic and LED production engaged in a lively discussion and raised questions on:
-how the public can be better informed on the benefits of vertical farming;
-how we can overcome the standstill in Bavaria and Germany in this field;
-how important VF is in the context of climate change
AVF recently participated in a workshop on the challenging question of how to transform agriculture into a more climate-resilient and carbon-neutral industry. Vertical farming will play and must play an important role in this- that was one of the takeaways for all of us. We identified the areas of further research and it was clear that only by cooperation between strong stakeholders can we move forward. A key outcome of the roundtable was the aim to develop a VF pilot project in Bavaria; this initiative was well received and strongly supported by all participants.
The next roundtable will take place on October 2nd, with a presentation from DITTEL Engineering. As we move this topic forward and strengthen the AVF's local network, we would love for you to join us! Please e-mail ms@vertical-farming.net.
Words by AVF Project Manager Marvin Spence