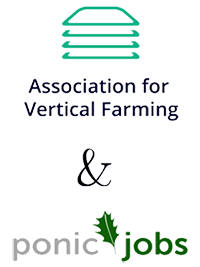 AVF and ponicjobs.com are proud to announce their partnership
Whether hydroponics, aquaponics, aeroponics, urban or vertical farming, ponicjobs.com aims to be the ultimate resource for job openings and recruitment in all indoor agriculture fields.
The sites mission is to enhance recruiting and career opportunities for individuals and businesses in the Indoor Agriculture industry, whether established or brand new to CEA.
Leading and Advancing the Sustainable Growth and Development
of the Vertical Farming Industry and Movement
Participate and Shape the Vertical Farming Industry for your Business Needs
Policy & Legislation: Collaborate with the AVF in their work with local, national and supra-national regulators and policy makers around the world to create the right framework and environment for your business
Education: Develop and ensure that your future farmers are well trained
Standardization: Help define the world of vertical farming by supporting and developing  industry standards
Grow Better and Stronger by Benefiting from Vertical Farming Crowd Wisdom in the AVF Member Network
Access to industry expertise and education

AVF vertical farming global database
AVF member tours
AVF experts' industry evaluation
AVF white Papers and industry reports

Attract the right people and partners for your organization

Recruiting and career platform
Industry networking among business partners and service providers

Access to Investors and sources of (government) funding

Participate in funding calls (EU and USA)
Engage with investors in the AVF network (being developed)

Meet new customers and access new markets

Join in industry events and trade fairs at discounted rates
Participate in project workshops and hackathons
Stay up to Date with Important Industry Developments
Access to the members only information on the AVF website
Receive the AVF newsletter and blog
Listen to AVF podcasts and project highlights
Scroll down and click on any location on the map to display more details about companies and projects around the world.
Upcoming & recent events at Association for Vertical Farming
February 22, 2019 at 08:00
H.A. Exhibition Ground
Pune, India
India's Biggest Expo on Horticulture India's growing horticulture sector has entered into a revolutionary phase. On the one hand, small farmers are taking bigger risks and experimenting with diverse cash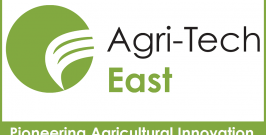 March 19, 2019
Harpenden, UK