We cordially invite you to the AVF conference entitled:
"Unlocking the Potential of Indoor Farming in Cities of the Future."
22-24 May @ Urban Future Global Conference
Realistic strategies for implementing food production systems in cities across the globe.
Ali Ahmadian, Heliospectra
Joel Cuello, University of Arizona
Andreas Gerhardt, Kairosgreen
Per Aage Lysaa, Intravision Group
Leo Marcelis, Wageningen University
Gertjan Meeuws, Seven Steps to Heaven
Josef Schmidhuber, FAO
…with more to be announced in the coming weeks.
We cordially invite you to the AVF conference entitled:
"Unlocking the Potential of Indoor Farming in Cities of the Future."
AVF's role at Urban Future
Indoor farming meets the requirements for all seventeen of the UN's Sustainable Development Goals. Accordingly, it also touches on all of the Urban Future programme's 10 tracks. Why then, do so many smart-city strategies leave out food completely? It is our belief that food production is among the most relevant topics for the future of cities. The right to food is a basic human right, and cities can either ease or disrupt access to healthy food.
Our role at Urban Future is to facilitate an honest conversation on best practices in urban food production.
Through keynote speeches, we will inspire you to think about how food production can integrate within your city's future. We have selected a panel of expert speakers from across the spectrum of indoor farming. Topics include: engineering & technology, plant science, scaling business, and finance & investment.
With roundtable discussions, you will take part in an active debate that reflects the evolving nature of the industry. Take this time to ask questions of our experts and trust that you will get productive answers.
Finally, during the workshop segment, you choose a subject and take part in small-group discussions. Using proven workflow methods, your workshop group will create concrete outcomes that can integrate into future city planning. This is an unparalleled opportunity for networking with indoor farming experts.
The outcome? Realistic strategies for implementing food production systems in cities across the globe.
In the context of an increasingly urbanization, indoor farming represents an immense opportunity for smart cities. In coming to Urban Future, we will help more cities move toward realising their food production potential. We encourage you to bring all your passion to the table; we will bring the expertise necessary to translate that passion into action!
Stay tuned to AVF Media, as we announce and promote our speakers in the coming weeks
Dr. Josef Schmidhuber, Ph.D., Deputy Director, Trade and Markets Division, FAO.
Paul Gauthier, Associate Research Scholar, Princeton University
Gertjan Meeuws, Co-Founder and CEO, Seven Steps to Heaven
Dr. Leo Marcelis, Ph.D., Head of Chair Group, Horticulture and Product Physiology, Wageningen University
Dr. Joel Cuello, Professor of Biosystems Engineering, The University of Arizona
Christine Zimmermann-Loessl, Chairwoman, AVF
Bernhard Hecker, Co-Founder, value.digital
Special Tickets
Member ticket: €360
Student ticket: €220
Please e-mail re@vertical-farming.net for special ticket voucher codes. For any general inquiries about the event, please e-mail info@vertical-farming.net
For more information about the Urban Future Event, check out our page about the AVF at Urban Future.
Leading and Advancing the Sustainable Growth and Development
of the Vertical Farming Industry and Movement
Participate and Shape the Vertical Farming Industry for your Business Needs
Policy & Legislation: Collaborate with the AVF in their work with local, national and supra-national regulators and policy makers around the world to create the right framework and environment for your business
Education: Develop and ensure that your future farmers are well trained
Standardization: Help define the world of vertical farming by supporting and developing  industry standards
Grow Better and Stronger by Benefiting from Vertical Farming Crowd Wisdom in the AVF Member Network
Access to industry expertise and education

AVF vertical farming global database
AVF member tours
AVF experts' industry evaluation
AVF white Papers and industry reports

Attract the right people and partners for your organization

Recruiting and career platform
Industry networking among business partners and service providers

Access to Investors and sources of (government) funding

Participate in funding calls (EU and USA)
Engage with investors in the AVF network (being developed)

Meet new customers and access new markets

Join in industry events and trade fairs at discounted rates
Participate in project workshops and hackathons
Stay up to Date with Important Industry Developments
Access to the members only information on the AVF website
Receive the AVF newsletter and blog
Listen to AVF podcasts and project highlights
Scroll down and click on any location on the map to display more details about companies and projects around the world.
Upcoming & recent events at Association for Vertical Farming
May 15, 2019 at 00:00
Hyatt Regency
Addis Ababa, Ethiopia
The forum will bring together stakeholders in the agriculture and digital technology sectors to share best practices and identify tools and services with applicability to Sub-Saharan Africa, particularly Ethiopia. Attached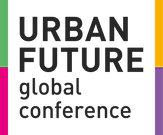 May 22, 2019
Oslo, Norway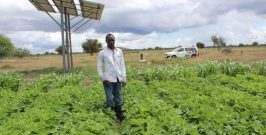 June 18, 2019
Nairobi, Kenya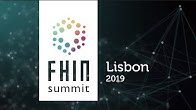 October 22, 2019
Lisbon, Portugal