This week we welcome our newest member, Hoogendoorn Growth Management!
Hoogendoorn is an innovative Dutch company with over fifty years of experience in horticultural automation. The company delivers sustainable automation solutions which coordinate all the various processes and systems governing horticultural organisations. Hoogendoorn began as a small technical installation company but has expanded worldwide by developing a partner network distributed over each continent. Its user-friendly software helps clients to maximise their crop profitability while also ensuring resources are used as efficiently as possible.
The company's primary goal is to provide 'high quality solutions to consumers worldwide', so they can create an optimum growth climate for their plants, and strives to achieve this by perfecting the balance between technology, genetics and biology. Hoogendoorn is one of the six Implementation Partners of Plant Empowerment. This movement aims to create a roadmap towards sustainable horticulture through collaborating data and analytics. 'Plant Empowerment' harnesses the efficiency already existent in plants through nature and facilitates this by optimising growth conditions.
Specifically, Hoogendoorn creates innovative process computers and software which oversees the business processes essential to running greenhouses. The next generation iSii process computer and slightly smaller, iSii Compact, allow users to produce high quality produce by designing a tailored system of greenhouse management. The iSii process computer is an integrated solution to the entire business process of running a greenhouse and allows users to manage greenhouse climate, irrigation and energy provision to maximum efficiency. The system makes it easy for producers to change settings, create targets and analyse the results of their crop through various forms of data visualisation including graphs, tables and worksheets. Moreover, the secure data connection allows growers to alter and view these settings from anywhere in the world, and the range of languages offered by Hoogendoorn makes it accessible internationally.
Additionally, the LetsGrow.com data analysis platform is offered on a modular basis and allows growers to assimilate information most relevant to each crop needs. The online data analysis platform enables users to analyse their cultivation data, make predictions and ultimately input the best management decisions for their business. This is key to ensuring a cost-effective business model and maximising efficiency in resource use. The online platform provides real-time growth data related to each customer's greenhouse climate, energy consumption and rate of production. This data is collected by integrated Hoogendoorn systems including sensors and the iSii process computer to allow users to monitor and control their cultivation. Technical advice and assistance is offered to users who may opt to share this data with a dedicated crop advisor available for support 24 hours a day. Some key modules covered in the data analysis platform include climate monitoring, plant balance RTR and harvest forecast which help users achieve improved crop yields.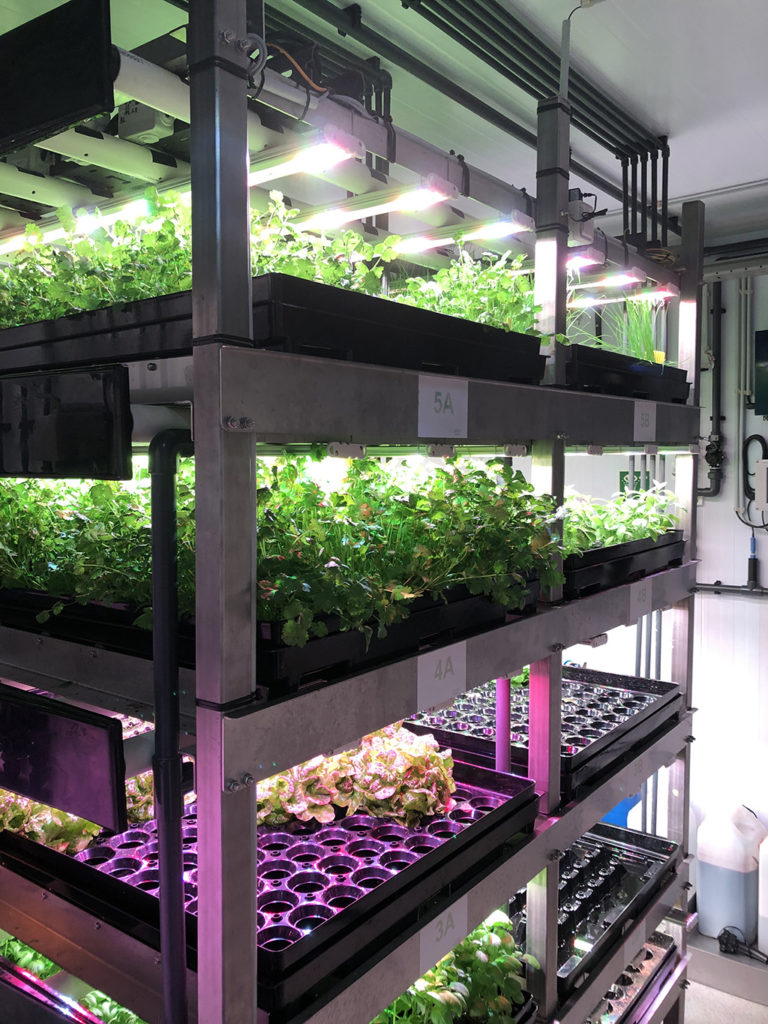 Hoogendoorn draws on the methodology behind Plant Empowerment through its introduction of PlantVoice, a monitoring system which helps growers achieve optimum growing conditions according to the crops needs. PlantVoice supports the energy, water and assimilates balance, allowing growers to optimize their irrigation cycle and greenhouse climate to the needs of their crop. For example, by the use of PlantVoice, plant stress can be detected and measures can be taken to avoid this. Furthermore, Hoogendoorn works in partnership with a weather-forecasting company to predict conditions outside the greenhouse and therefore advise growers of the steps necessary to maintain homogeneous conditions internally. In addition to products designed for crop management, Hoogendoorn also offers Work-IT, a user-friendly management information system created to increase labour efficiency, production and food safety. Work-IT registers information through smartphone, tablet or group key and transfers this data into easily exported customised management reports. The system provides extensive real-time information on the labour and production rate which allows management to optimize production, reduce operating costs and ensure food safety through trackable harvesting.
The company also offers an extensive range of training and support to assist in crop management. Growers can gain knowledge through the customer portal, Hoogendoorn Online, and the e-learning platform, Hoogendoorn AcadeMe. The company offers training to businesses in-house alongside producing informative whitepapers which ensure their users have access to the most up-to-date knowledge regarding growing conditions. The whitepapers can be downloaded via the Hoogendoorn website.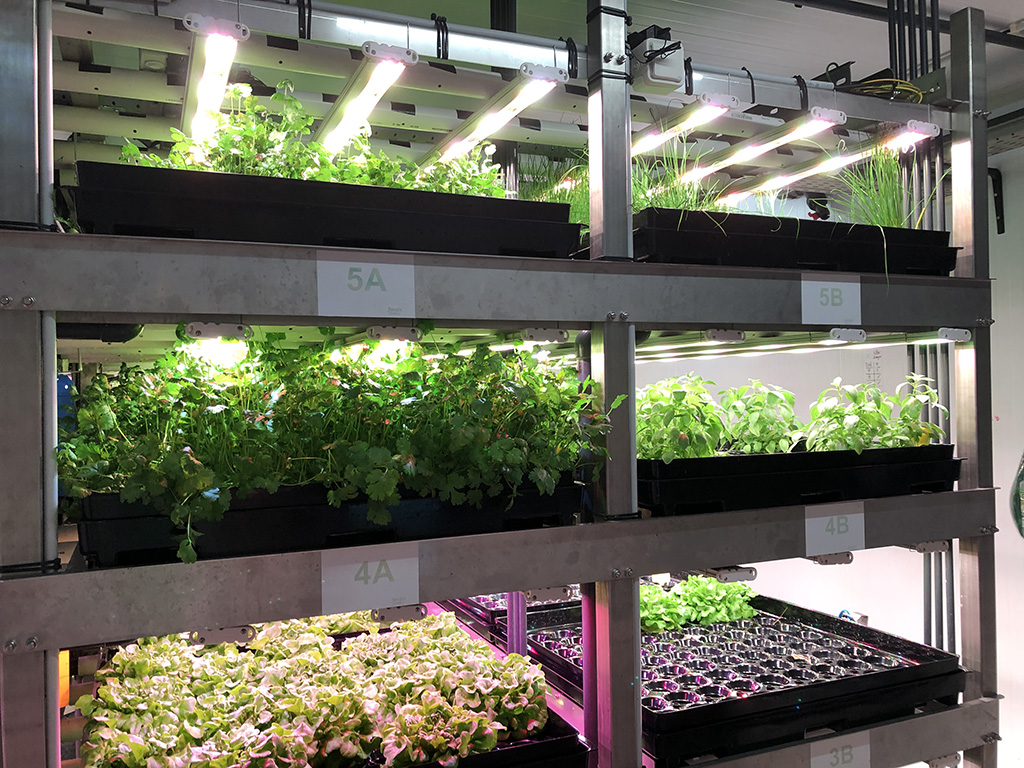 Hoogendoorn's website features a fantastic array of horticultural projects which have been realized by the company and its partners. The projects expand over many continents and cover an extensive range of crops which ultimately highlights the flexibility of Hoogendoorn's software and its applicability to different crops, facilities, locations and indoor operations. Just outside of Lisbon, about 10 meters from the main door of a big supermarket a container is placed. When you look through the window in the container door you see racks filled with all kinds of aromatic herbs and microgreens. This container is the first Jungle Greens production unit where herbs and microgreens are grown, which are being sold in the supermarket next door. Jungle founders Nicolas Seguy and Gilles Dreyfus thought this was an interesting opportunity and spent the following 2,5 years travelling around the world to find the right way of growing. What they found were many different growing strategies and they combined the best from each strategy to create what they felt was the right way of growing. They selected Hoogendoorn as their technology partner in this endeavour that today is a reality. Technology has offered detailed insight into aspects of greenhouse management and enabled decision-makers to optimise the crops growth conditions and maximise labour efficiency.
The AVF is very much looking forward to working closely with Hoogendoorn over the coming years and seeing how their technology improves sustainability globally.
We invite all readers to find out more about Hoogendoorn products via the company's website, www.hoogendoorn.nl, and visit their YouTube account, https://www.youtube.com/user/HoogendoornChannel/featured, which offers extensive information on horticultural automation. If you want to stay up to date on their activities and innovations, you can also follow Hoogendoorn on LinkedIn and Instagram.
Author: Emily Markham