Elgro is an international AgriTech consortium and integrator comprising professionals with 15+ years of practical experience in the horticulture and vertical farming industry. We serve the sector of greenhouses and vertical farms by providing smart, innovative solutions to improve sustainability and self-sufficiency. The company shines with experts in lighting solutions for the horticulture and vertical farming sector. In particular, elgro delivers the technology of IoT sensors, climate systems, and AI. Their major projects are in the vertical farming industry.
Hybrid light solutions for greenhouses that reduce energy consumption and contribute to yield growth.
Modular vertical farms for real estate developers in 40 feet shipping containers.
All these solutions are meant for farmers, real estate developers, the agricultural sector, and other vertical farming integrators.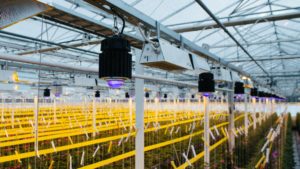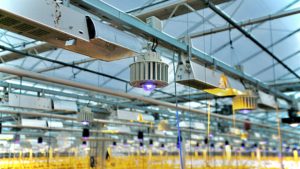 The uniqueness of elgros products is the brand-new industrial technology for power supply and lighting solutions for the horticulture and vertical farming industry, as well as the development of lightning system automatization solutions. Elgro is looking forward to integrating its solutions in the existing farms as well as using them in controlled environments. Vertical farming and greenhouses that are looking to reduce energy consumption by increasing the potential of solar energy use with different hybrid systems.
Elgro targets to increase the attractiveness of real estate investments by providing green solutions. They look forward to expanding in the Hotel Restaurant Café (HoReCa), hospitality, and real estate sectors, willing to promote the new value of the real estate and HoReCa objects by improving the environment in urban conditions.
Furthermore, elgro would love to continue the development of R&D. Furthermore, elgro would be pleased to find new partnership cooperation, opportunities for technology exchange, and, unquestionably, finding a new space for our technology integration.