This is second edition of AquaFarm, the International conference and exhibition event. A B2B event dedicated to aquaculture, algae culture, vertical farming and sustainable fishing. It s happening on 15 and 16 February 2018 at the Exhibition Center of Pordenone (Italy).
The event, organized by Pordenone Fiere with the support of national and local institutions, is aimed at a professional audience, and over two days it will present issues in Mediterranean aquaculture and sustainable fisheries, algae cultivation and vegetable crops that rely on hydroponic, aeroponic and aquaponic techniques, known as indoor & vertical farming systems.
Joining these seemingly different themes in one single event allows companies to develop new businesses, be up to date on research and create networks and synergies. Aquaponics is just one of the examples of how aquaculture and vertical farming are very connected.
The AVF at Aquafarm
The Association for Vertical Farming (AVF) organised a Project Group around this event to help the vertical farming movement as much as possible. The AVF has an expo area dedicated to organizing workshops and meetings. Members have the opportunity to exhibit their products and services and present their case histories during the conferences.
AVF-Members can also get the following deals:
20 % reduction for company booth: the booth includes: 2×3 meters area, carpeting, electrical socket, 1 table, 3 chairs, roll up (graphics provided by the company and printed by Aquafarm). €1.100 – 20% (AVF discount) + €200 participation fee = €1.080 + VAT (22% in Italy) = €1.317
 Collective participation booth with AVF i

n

the common area to give importance and prestige to the collective (the size depends on the number of companies that will be involved): customisable wall, flag with company logo, a table, 2 chairs, electrical outlet, carpet. €350 + €100 (participation fee) = €450 + VAT = €549
For more information contact: zva@vertical-farming.net
More on the event
The event will discuss a number of topical themes including the instruments that Europe offers in order to ensure food and active ingredients for the health and well-being of the population in an environmentally friendly manner even in the face of higher living standards.
Pordenone and its Exhibition Center are situated near Venice, in a strategic position in a highly-connected basin that includes Italian, Austrian, Slovenian and Croatian regions in the Northern Adriatic Sea and Eastern Alps.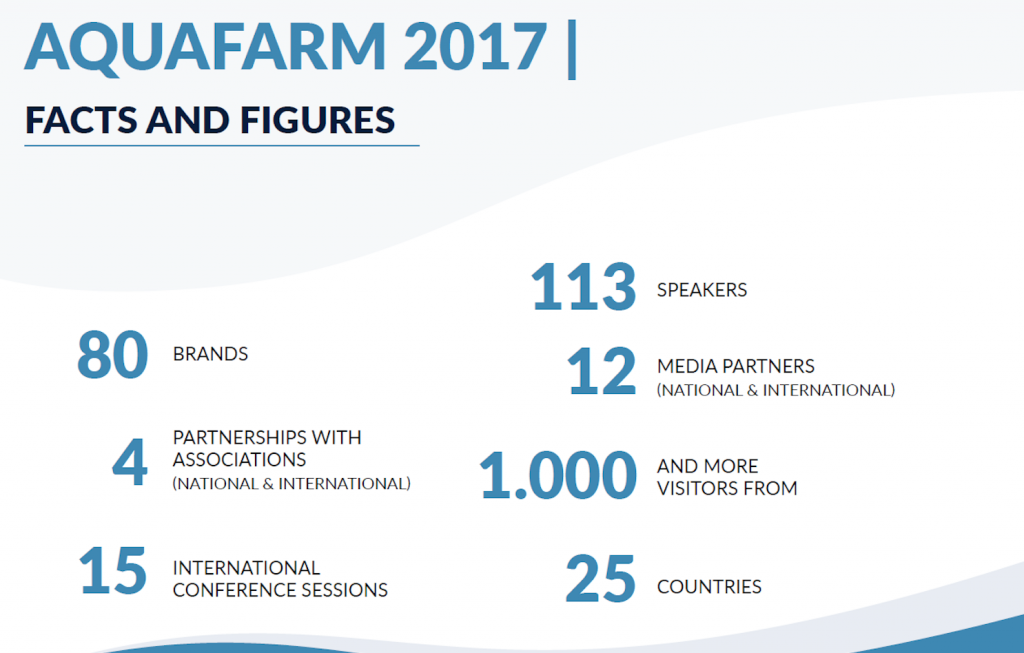 Go to the AquaFarm website via this link
AVF-members get a lot of benefits, contact mh@vertical-farming.net for more info