Announcing a panel of expert speakers
At Horti China 2018, the AVF is hosting a conference entitled: "The Transformative Power of Vertical Farming: Scaling of Business." We are pleased to announce two of our expert speakers who will provide keynote speeches and participate in the panel discussion at the end of the session.
Our first speaker will be Professor Jasper den Besten
Ir. Jasper den Besten (1956) graduated from Wageningen University in 1981 and began working as a lecturer in horticultural science at HAS University of applied sciences in Den Bosch, The Netherlands (www.has.nl). Currently, he is professor (Dutch lector) in new cultivation systems. He has extensive experience in education and applied research in plant breeding, plant physiology and its application in innovative cultivation systems including vertical farming.
Professor den Besten's vertical farming expertise began 10 years ago and has resulted in knowledge and experience in a wide range of crops. HAS University has climate cells in Den Bosch and Venlo (HAS is co-founder of/partner in BrightBox Venlo http://www.brightbox-venlo.nl/en/ ). Jasper den Besten is co-ordinator of the Dutch on location and of the English-taught online courses in 'growing without daylight', manager of BrightBox Venlo, member of the honorary board of the Association for Vertical Farming (https://vertical-farming.net/), member of the board of 'Duurzame Kost' (http://www.duurzamekost.nl/) and partner of Precede Singapore (start-up vertical farm).
Our second speaker is Fulco M. Wijdooge, General Manager of Ridder Group in China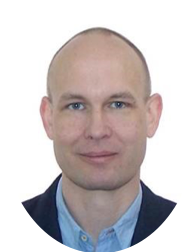 富君豪Fulco M. Wijdooge
Fulco set up Ridder Asia in 2015, a daughter company of the Ridder Group, the world leading agricultural technology and automation solution provider focusing on optimal climate control and resource management in protected environment agriculture. The company has achieved official certificate of high- and new-technology business. With a loyal and talented local team of specialists, the company is doubling turnover every year and successfully helps many prominent Chinese companies manage their greenhouses using advanced Ridder solutions.
于2015年成立了温室自动化控制方案的全球领先者骑士集团的全资子公司,骑士亚洲区分公司,专注于为中国设施农业产业服务,致力于温室设施内的气候条件优化与资源管理。公司获得了政府的高新企业资格认证,并且组建了一个由不同领域的专门人才所组成的忠实团队。公司成立的3年来,在中国已有100多个项目,并且帮助数十家中国知名企业运用骑士先进的温室种植管理技术实现了温室生产的进步。公司营业额每年翻番,销售状况呈现良好的增长势头。
We look forward to seeing you at Horti China 2018
These speakers will give us key insights into the current state of Vertical Farming and deliver professional analysis on the best ways of moving forward. The panel discussion will be your chance to engage with these experts and will focus on cooperation and internationalization in Vertical Farming businesses. We invite you to bring your own vision of the opportunities and challenges facing vertical farming to the table at Horti China 2018.