The AVF is proud to welcome a new member, Light Science Technologies (LST)!
LST are an ambitious UK-based company delivering lighting, science and research-proven plant monitoring technologies and software in partnership with world-leading university research teams. They work across multiple enclosed environment applications including vertical farming, greenhouses and medicinal plants and are tackling key issues the CEA industry faces.
Realising the phenomenal potential of the CEA market, the company began by bringing in an established team of highly experienced AgTech specialists to begin developing a series of products and sensors. Now LST are able to combine their in-house team from their purpose-built laboratory with experts through their partnerships, such as their collaboration with Nottingham Trent University, and have produced unique solutions with some impressive results. They recently won part of a £90 million government investment supporting innovative technology for sustainable agriculture.
Once they have firmly established their AgTech base in the UK, LST want to extend their operations globally with laboratories and manufacturing facilities enabling them to cover regions from the Far East to the Americas.
The AVF spoke to CEO, Simon Deacon, who has worked in the lighting industry for 29 years: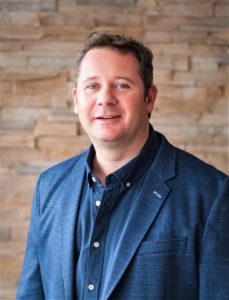 "We have a strong backbone of expertise to support what we are doing, combined with a deep sense of purpose and passion. We are developing new products for a new market and providing unique solutions."
They have a highly bespoke process which involves measuring the conditions of the growth environment and using real-time data to fine-tune all the growth parameters (such as CO2 levels, airflow, nutrients and light) to suit specific growers' needs and growing environments.
"…we ascertain the correct recipe needed for growers to achieve optimum crop yield and reduce CAPEX and OPEX cost."
Providing vertical farmers with more assurance of a successful yield makes vertical farming a more desirable business opportunity. Simon notes that getting the right lighting and sensor partner is a crucial part of the process. He describes the use of sensor technology with real-time data as a "game-changer" – most of their competitors only offer lighting, which is just one part of the growing recipe.
"LST captures all data required to nurture a plant […] it goes much further than installation and maintenance; we are constantly monitoring. For instance, if a light stops working or your yield stops growing, thanks to our integrated technology offering, we immediately know this and replace it."
This is an "all in one solution" which factors in and monitors everything from the building to the growth parameters.
"Our collaborative approach starts at the very beginning of the whole process where we advise the client on getting exactly the right result."
Their sensor and technology can even be used in diagnostics, including medical diagnostics, which is an area they are currently developing.
Additionally, LST's lighting products are recyclable and the end-of-life products are re-used to create significant cost savings. This is because they have been able to carry out the circuitry design thanks to their group company also being a well-established electronics manufacturer of more than 26 years. Their experience spans across multiple industries including pest control, automation, AI, robotics and automation.
"Our lighting products are recyclable and 20% bespoke to the client, which means they are 20% cheaper when replaced […] the end-of-life products are reused with interchangeable electronics […] This exchange means the client utilises the latest technology which is more energy efficient."
Constructed in 2020, their purpose-built lab is a specialist facility for plant science and the development of horticulture lighting and environmental technologies.
"[Our lab] is one of the first in the world designed to allow our scientists to continue working safely even through a pandemic. We offer light testing and simulation using state of the art in-house equipment, plant recipe test in controlled environment chambers and plant health tests."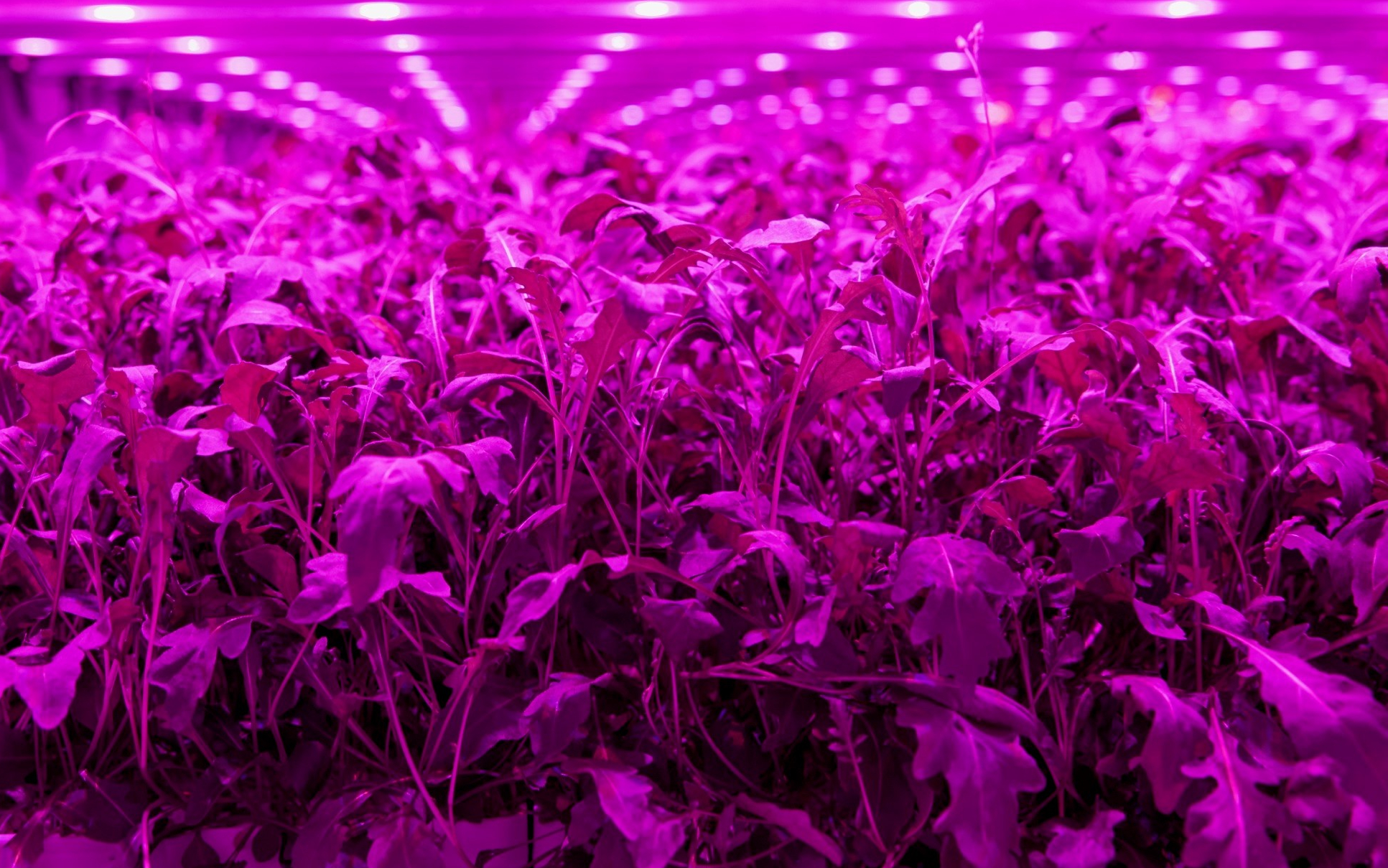 LST are not only looking to collaborate with growers but also to build partnerships with construction and installation specialists. They are keen to educate the market and demonstrate the potential of the latest technology and how it can improve yields.
"We are fully primed to equip growers with vital, in-depth knowledge and insight thanks to our expertise, experience and large investment in testing. We have invested in lighting testing with our Quantum PAR Photo-Goniometer testing facility to validate the performance of existing solutions as well as compare new ones independently."
They have also invested in Conviron A2000 grow chambers where they can run up to 12 trials in 6 chambers to mimic any environmental conditions.
"We have access to industry leading scientists in different plant species and can prototype new crops before investment."
Undeniably, VF technology offers highly promising opportunities that complement the agricultural system and the necessary aim to simultaneously reduce the environmental impact of and increase food production. Its potential to help close the gap between the source and consumer in the food supply chain and make fresher, more nutritious produce more accessible is also extremely appealing.
"Globally, we are facing a deepening crisis with food production on many levels and we need to urgently address these major issues concerning environment, pollution, food security, population and sustainability. It is about resolving these problems with a viable solution which we have developed."
Simon feels it is crucial for VF growers to receive subsidies to enable them to sell their products in the supermarket. Of course, this would help to support the industry and the vision to normalise this way of producing food. He asks a critical question concerning many supporters of the vertical farming industry:
"A lot of [organic] farmers are subsidised, so why aren't vertical farmers being subsidised as a new clean industry if we're trying to save the environment? Why isn't the government backing it? […] You're growing the freshest product you can, so there's no reason for VF not to have organic status. In some countries this has already happened, so I hope [the UK] now follows suit."