AVF member, Veggitech, were founded in South Korea and have expanded globally with their light-assisted hydroponics technology and unique 'white' light recipe. They descirbe themselves as a start up with the 'sole aim of disrupting the agriculture industry'.
We are congratulating Veggitech, on becoming a SNASCO Holding company – one of the leading investment companies in the MENA region with varied interests and a global presence. They create value through long term investments and strategic partnerships, and are set to expand exponentially over the coming decade.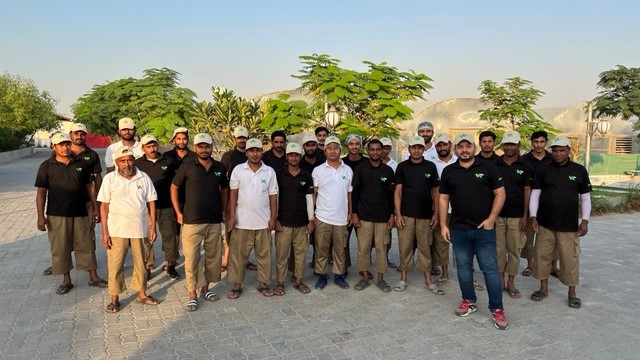 Veggitech is set to expand to reach their vision to be a leading global AgroTech company with disruptive technologies and platforms. They will be a hydroponics business focussed on the production of premium quality fruits, vegetables and herbs while maintaining a focus on being profitable, progressive and sustainable and serving communities, helping to secure the future of and integration of Vertical Farming and its benefits into our daily lives.
Veggitech have plans to operate across at least 6 farms and become the number one brand in the UAE and the first to introduce AI and robotics locally and regionally. They want to support the MENA region with their expertise by providing turn-key solutions for soilless farming projects and driving growth-light-assisted hydroponics systems as a concept for enhancing farming in the UAE and regionally as a mass movement.
They also aspire to bring Global Standards to the UAE Hydroponics Industry and develop more markets and distribution points for hydroponically growth crops.