Veles Farming has added its own twist to the system. The combination of the growing tower design, crop arrangement, growing recipes, and the expertise they employ to cultivate crops distinguishes Veles from others.
Veles farming is a Food Tech start-up from the heart of Europe that utilizes vertical farming technology and industry 4.0 solutions to grow and sell complex crops (currently the highest grade saffron). Veles farming focuses on developing templates and technology for unlocking the new phase of vertical farming through research and crop development.
Given the numerous issues Victor and Miroslav encountered when trying to outsource, they have created both hardware and software solutions to complete the technology package. As the development is still ongoing, they are keeping the technology in-house for the time being but intend to license or sell it in the future to interested parties coming from or looking to enter the industry.
There will be a time when indoor food production will surpass outside food production. This implies that various plants from various habitats will need to be cultivated. Therefore, Veles' goal would be to create systems that can meet these market demands while also enhancing the nutritional value, safety, and quality of the offered food while also taking economic viability and sustainability into account. "You never know. Maybe we can even grow food in space… "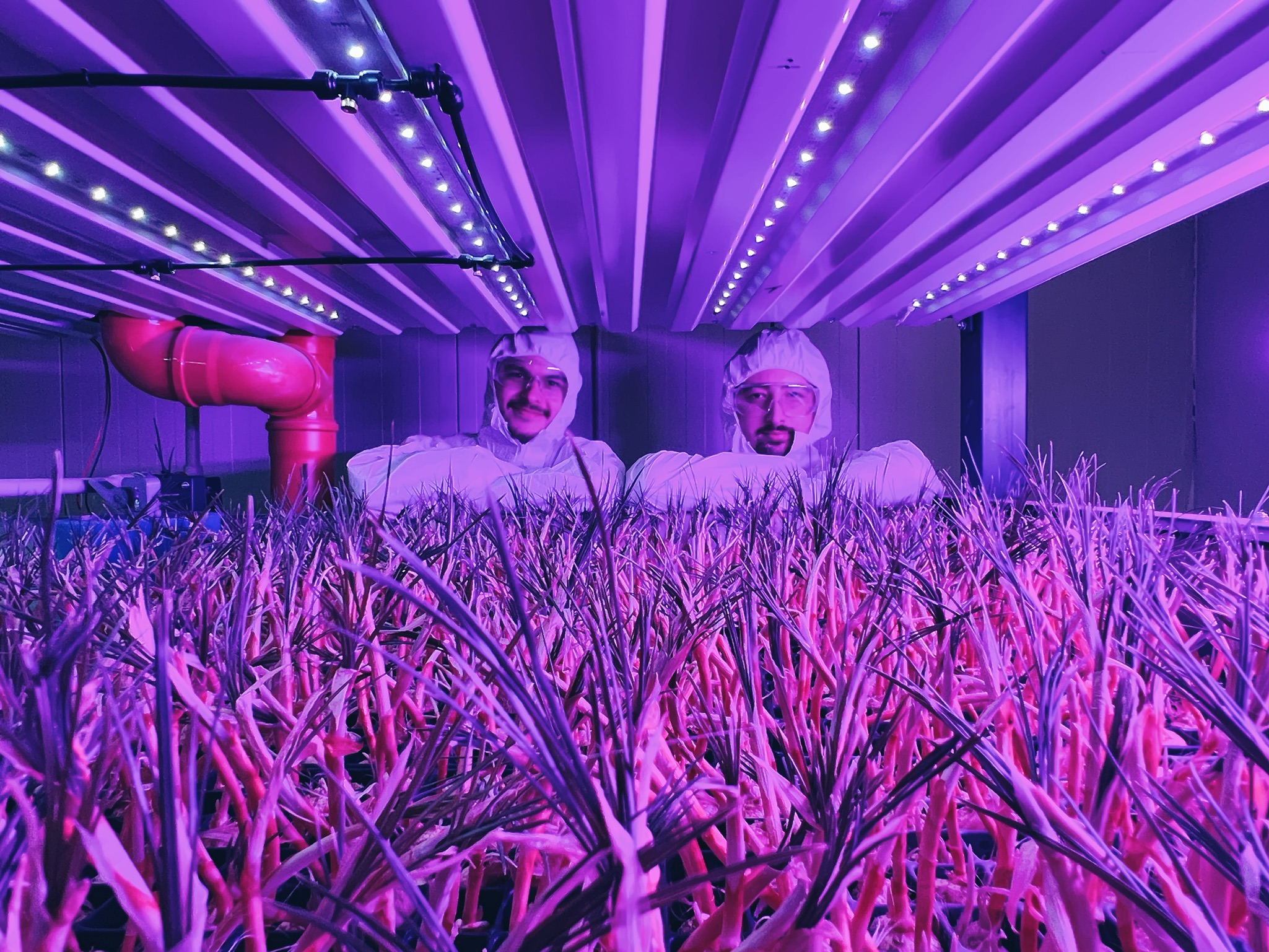 "We are looking to raise our seed round to build our pilot plant. Continue our R&D both on the crop and technology side. The major part of this is automatizing processes through artificial intelligence and robotics. Additionally, we hope to grow a wider range of crops, including culinary and medicinal mushrooms and herbs, rare plants and flowers, and continue research into cereals."
Veles Farming is seeking relationships with businesses through partnerships or general collaborative ventures on research or other projects (connected to the VF industry). Having numerous research projects in the pipeline, University relationships are essential. 
Background on how Veles farming got started:
Victor and Miroslav began the business as a student project at Inholland University in the Netherlands. With the help of AERES University in Dronten and their agri-innovation center, they could take it to the next level. They acquired all the necessary expertise and skills there, which allowed them to construct a prototype for growing basic leafy greens, herbs, and microgreens and selling them to bars and restaurants in Amsterdam. Followed by  enrolling in the Founders Institute's pre-seed start-up accelerator, Victor and Miroslav managed to graduate with the inaugural Vienna cohort in 2021. After that, they gathered the funds necessary to construct their commercial-scale prototype in Slovakia. However, because market trends in Slovakia are very different from those in the peripherals, they had to pivot into growing more complex crops. Currently, Veles Farming specializes in growing and selling the highest-grade saffron as we managed to develop a system to have multiple harvests per year (4) compared to (1) possible outdoors with additional plants coming in the future.