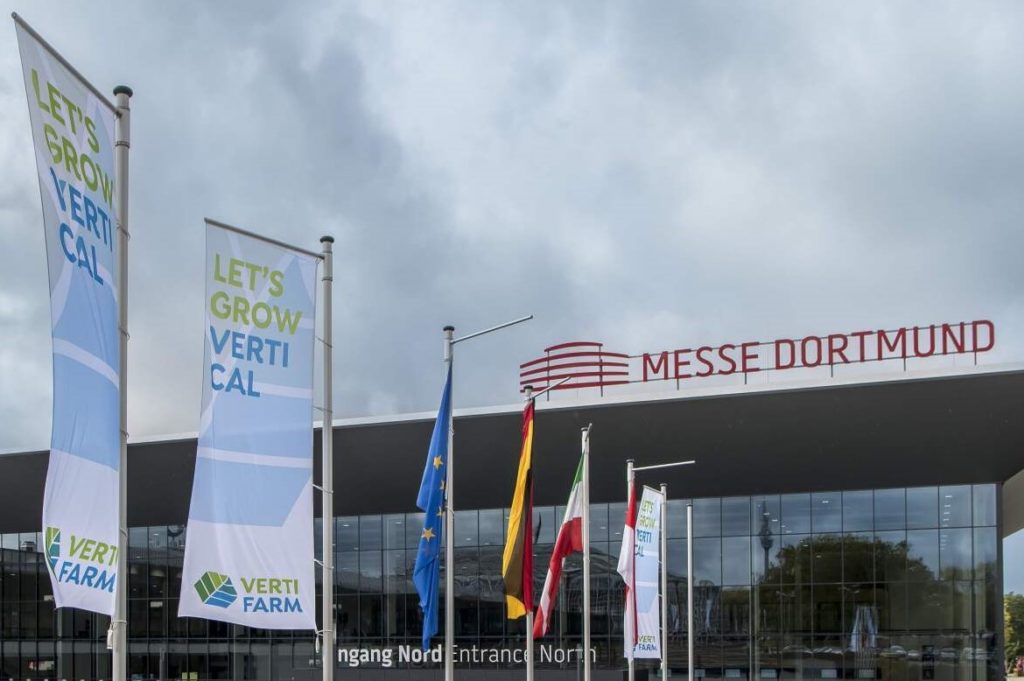 With VertiFarm, the first (and only) trade show purely for the Vertical Farming & New Food Systems segment, trade show organiser Messe Dortmund has been pooling a unique offering of knowledge, technology, development and networking opportunities at one of Germany's foremost logistics hubs since 2022.
Controlled environment agriculture (CEA) aims to produce high-quality crops and products with maximum productivity in an efficient and environmentally friendly way. Greenhouses, indoor farms, vertical farms, and growth chambers create controlled environments so that tech-assisted cultivation methods (hydroponics and aeroponics) can be used. Messe Dortmund will be staging the second international VertiFarm show between 26 and 28 September 2023, offering suppliers, producers, distributors, and experts a globally unique platform for this key topic of future importance. Last year, the show's successful début attracted exhibitors and guests from over 35 nations who met in Dortmund to share and acquire information about the entire length of the value chain.
Girded for the future with new technologies
In the first half of this century, global demand for food, feed, and fiber is expected to grow by 70%, with crops increasingly able to be used for bioenergy and other industrial uses. Existing and new demand for agricultural products is thus set to become more of a challenge given what is already a scarcity of land and energy resources. Another agricultural challenge is adapting to climate change and preserving natural habitats and biodiversity. Mastering these tasks calls for new approaches in the future:
The innovative concepts bundled within a framework known as 'controlled environment agriculture' offer great opportunities in this regard. This highly engineered approach nurtures plants and cultivated crops in a controlled manner (water, temperature, humidity, ventilation, light, and CO2) to ensure they thrive in the various stages of their growth. This enables sustainable mass production of plant and animal products in urban areas, which has the potential to feed billions of people. In addition, this new approach to cultivation could also have a high impact on supply chains thanks to a reduced vulnerability in times of crisis, such as environmental disasters, wars, pandemics, crop failures, and climate change. At the same time, shorter delivery routes minimize the use of preservatives or wax coatings.
Current forecasts show that global food production will grow by up to 70% to feed the world's population.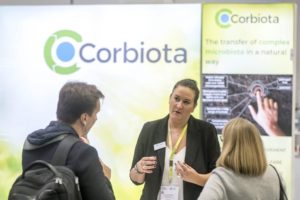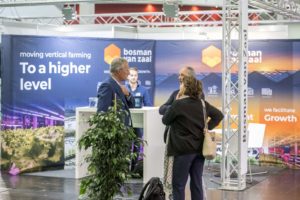 VertiFarm 2023 – Forum for Business, Information & Dialogue
New solutions for sustainable growth in food production will be presented at VertiFarm, the international next-level farming and new food systems show being held at Messe Dortmund from 26 to 28 September 2023. The new breeding and cultivation methods are suitable for vegetables, fruit, salads, herbs, alternative protein sources, micro greens, medicinal plants, and also for breeding saltwater fish and insects. Likewise, this industry forum will show numerous possibilities for distributed food production in urban areas and even at home. 
Wide range of topics and a high-quality network
This buyer-meets-seller platform will give exhibitors – established players and start-ups in agriculture, industrial production, or the wholesale and retail trades – as well as trade visitors the opportunity to establish helpful contact with potential new customers, manufacturers, distributors, and other key industry players in the 'Growing & Processing', pharmaceutical and retail industries. Sectors represented will include CEA, indoor farming, new food systems, crop protection and fertilizers, medicinal plants, energy, air conditioning, lighting, automation, and logistics. Operators and suppliers of vertical cultivation areas, urban farmers, and autonomous cultivation specialists will also attend. This will also offer an exciting environment for retailers, the hotel and restaurant industry, municipalities, urban planners, architects, and investors, farmers, and the pharmaceutical industry. Seventy-five percent of visitors to the show are involved in procurement decisions and are seeking active dialogue with exhibitors in all segments.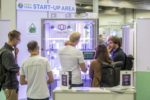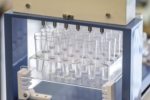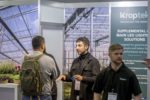 Crop yields are higher in controlled environments – through optimum growing conditions and unaffected by all the disruptive factors that are commonplace in traditional cultivation.
What now for VertiFarm?
In the coming years, VertiFarm will take an even broader stance on this future global scenario and continue to be a holistic hub for new ideas and approaches in a segment that is increasingly opening up new markets worldwide. This will also allow smaller businesses and start-ups to establish direct contact with producers and present their business plans to major players in the sector. As well as a detailed overview of the market and a host of opportunities to engage and interact, the show aims to open up sustainable prospects for the long term and raise awareness for keeping a critical eye on matters affecting the environment.
Conceptual partners supporting this young, forward-looking event
VertiFarm is supported by the Association for Vertical Farming e.V. (AVF), the German Pharmaceutical Industry Association (BPI), the Westphalia-Münsterland section of the North Rhine Westphalia Retailers' Association (HDE), the Retail Industry Climate Protection Campaign and the Westphalia & Lippe Agricultural Association (WLV). As last year, VertiFarm will also be hosting the (seventh) two-day Summit of the Association for Vertical Farming e.V. during the show. The AVF Congress, run by the first and world's leading non-profit organisation in this field , will see renowned scientists, industry and government representatives and investors discussing and informing audiences in the main subject areas of Science & Research, Technology & Sustainability and Food & Cities on 26 and 27 September 2023. 
Attend the AVF Summit with an early bird discount 
All images: © Messe Dortmund / Wolfang Helm