DITTEL Engineering joins AVF in search of partners to bring their modular clean room system Shellbe to the world of vertical farming.
DITTEL Engineering is a multinational company based in Schlehdorf, Germany and Ancona, Italy. DITTEL is an award-winning service provider for companies worldwide who research and produce in clean rooms. Their range of services include project study, planning and qualification/validation, metrology and consulting.
Under child company AIT Institute, DITTEL's experts engineered a new, modular system called Shellbe, allowing for greater flexibility and scalability in clean room design. Shellbe is a highly-sophisticated clean room and technology system, usable in the fields of aseptic and non-aseptic technologies; the system is customised to the demands of the user and can be used as a steady state or non-steady state system. I spoke with Business Development Manager Sanky Marzouk, who sees great potential for this system in the field of vertical farming.
Shellbe provides an incubator-like environment for crop production
Shellbe allows organisations and governments to build hospitals, research facilities and laboratories without significant inputs of time, infrastructure and construction. The same is true for the field of vertical farming, where Shellbe can be deployed and customised to the demands of the local climate and business needs. It can then be easily scaled up according to business growth. For an idea of the design and potential applications, check out this video: https://www.youtube.com/watch?v=dlHI8MCKXGA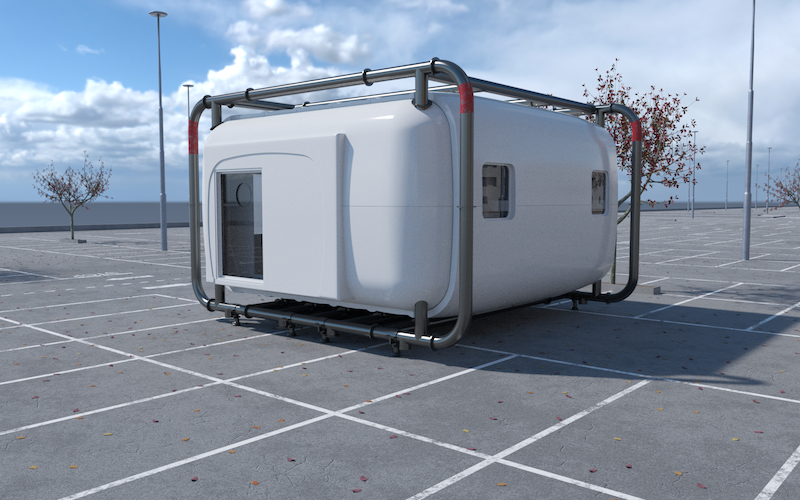 Shellbe's ease of scalability answers major questions in the field of modular vertical farming
Mr. Marzouk says Shellbe answers a challenging question that faces vertical farm operators at an early stage of planning development, that of: 'what type of room should I build?' Shellbe comes as a fully-equipped shell, with HVAC and standard clean lights. They see the base unit as a, "minimum living cell," which, by its modularity, can form a larger living organism with variable extensions and functional complexity. This gives Shellbe a major advantage over the traditional vertical farming innovation of growing in shipping containers: ease of scalability.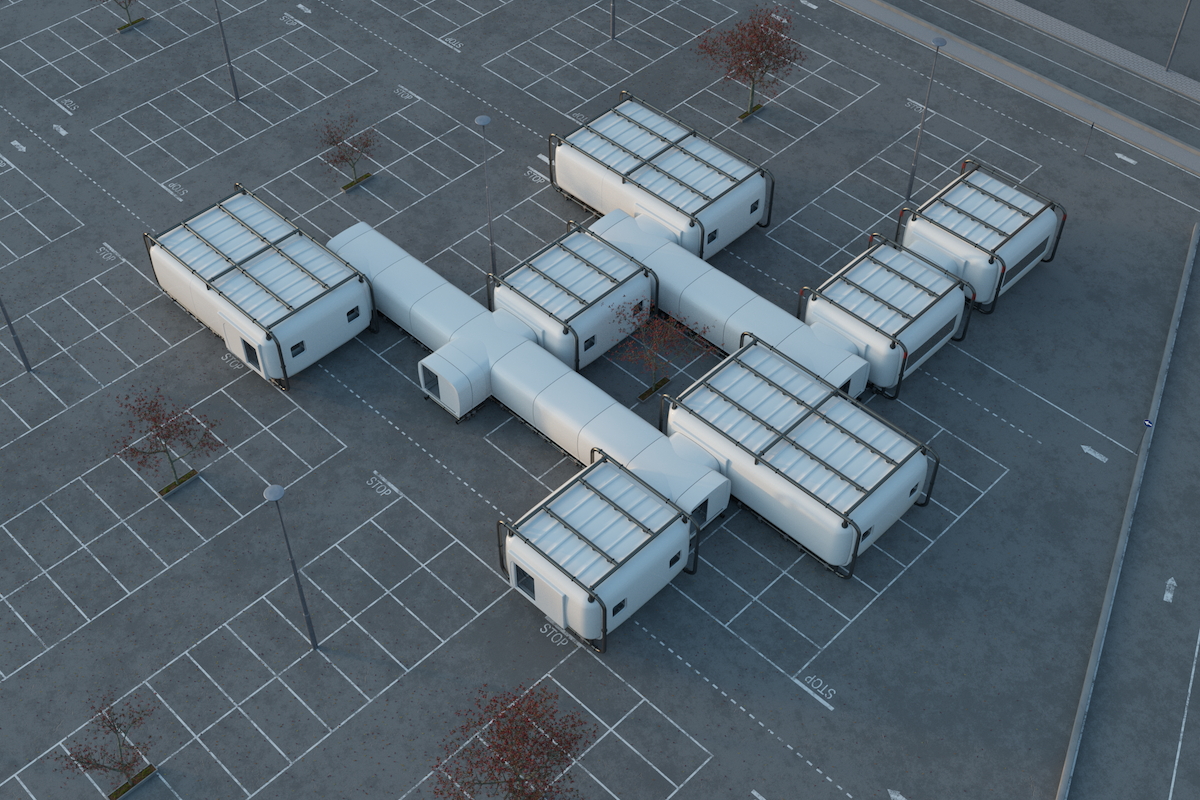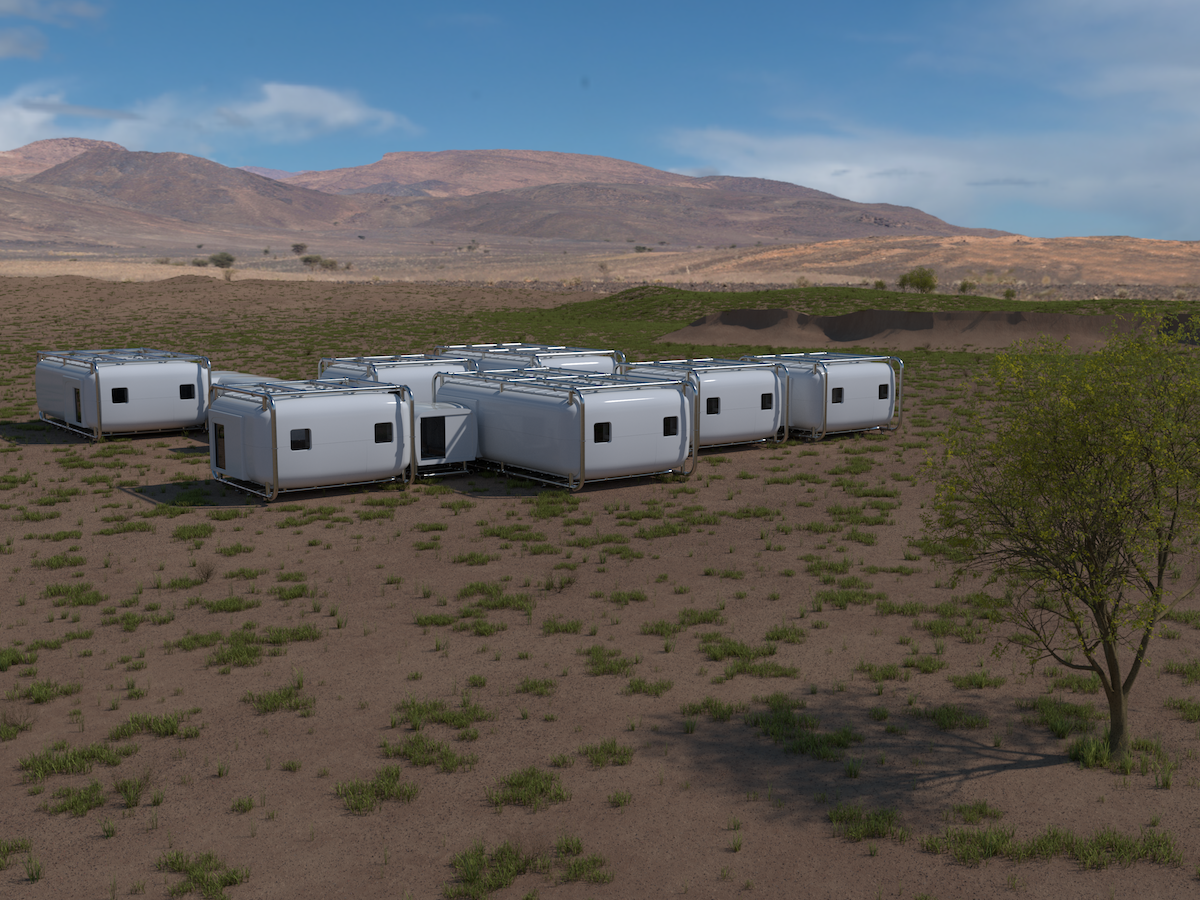 Shellbe aims to be an industry standard for modular vertical farms
In order to turn Shellbe into a vertical farm, further customisation will be required from the end user: "any installation of the necessary technologies for growing, including advanced lighting and control systems, shelving and sensors would have to be undertaken separately." AIT Institute is interested in partnering with experts in the vertical farming field in order to develop Shellbe as an industry-standard solution for modular vertical farms. Mr. Marzouk stressed that AIT Institute is ready for partnerships to begin today.
Connect with AIT Institute and Shellbe! If you are interested in finding out more, please e-mail kb@vertical-farming.net, and we will be happy to arrange an introduction with Sanky Marzouk.
For more information on DITTEL Engineering: http://dittel-engineering.de/