Who are MingaGreens?
We are indoor farmers!…with the goal of supplying Munich and the surrounding area with vitamin-rich, flavorful and, above all, regionally produced vegetable seedlings, so-called microgreens, from our own cellar.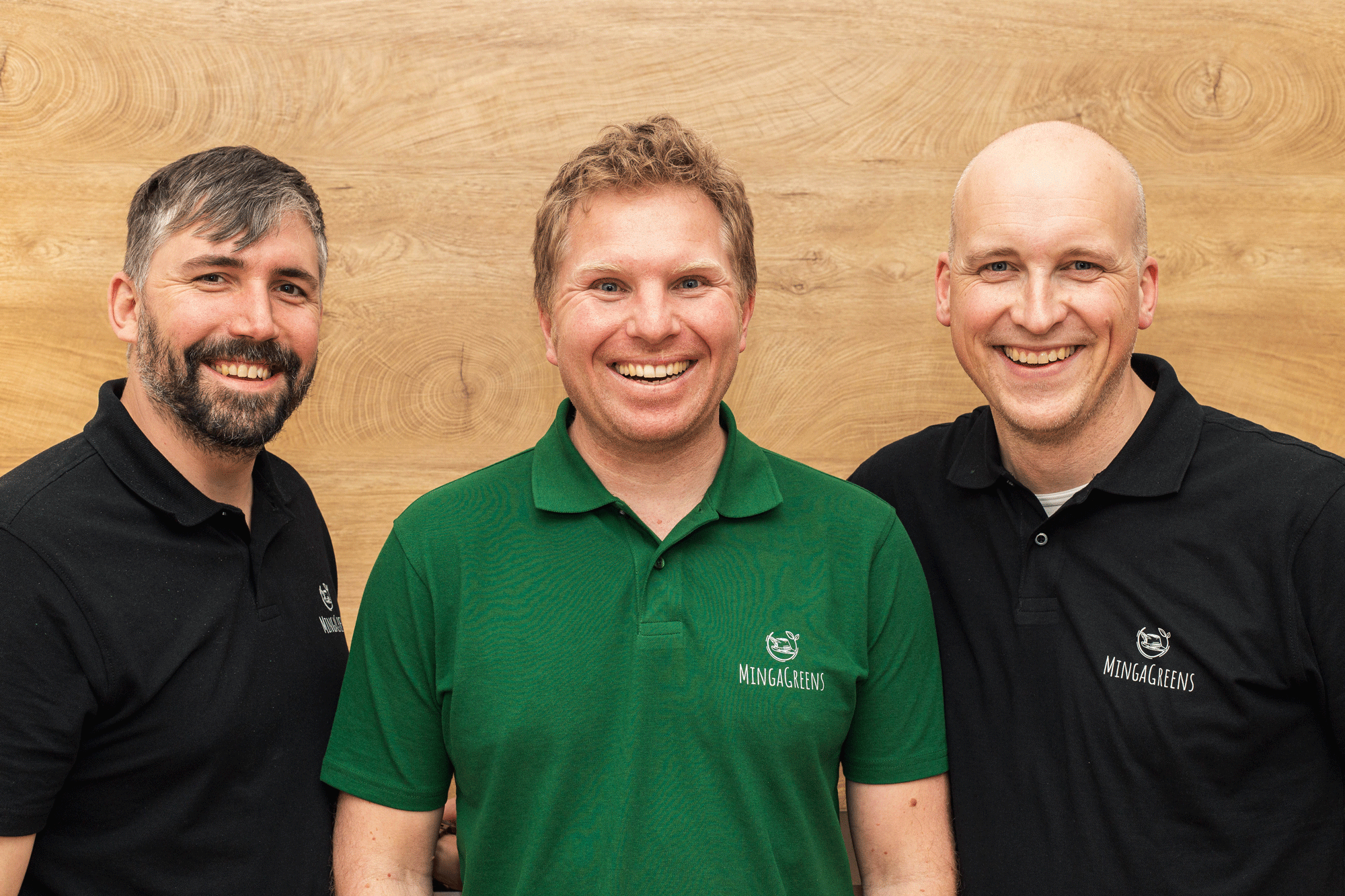 What kind of technology are you using and for what? 
Currently, we mainly work manually in the processes and use plant LED from our cooperation partner Kroptek. In the near future, with the expansion into a small hall, we will deal extensively with automation and monitoring or sensor technology.
What is so unique about your product and growing method?
Our products are BIO certified and that for over 30 different microgreens in our range. In addition, we avoid packaging waste as much as possible. In retail we use recycled cardboard. Plastic is out of the question for us. For our catering customers we use a reusable system and thus also avoid any waste.
The cultivation method is not yet unique, because in the first year we focused on the product and not on the production. From now on, however, the tinkering with unique manufacturing processes begins.
What is the potential of MingaGreens?
The current feedback and the never-ending requests for our products make us very positive for the future. Starting this year, we will also increasingly focus on other products and services besides microgreens in order to become a strong brand for vertical farming in Germany and Austria.
What are your future goals?
1) Scaling up to a larger area while maintaining at least the same quality of our products.
2) Establishment of a shelf system with integrated irrigation, completely manufactured in Germany/ Europe.
3) Expansion of the product range
4) Increase of the turnover
5) Continue to enjoy our products and their production as much as possible and continue to receive so much encouragement from our peers and positive feedback from our customers.