Vertical Field is an international agtech company that develops cutting-edge technologies for the newest generation of indoor vertical farms.  The company provides full 360-degree turn-key solutions that include: data-driven technology, crop science, and patented infrastructure to enable a consistent, efficient, and resilient supply of fresh produce year-round anywhere in the world.
Vertical Field's farming technology uses minimal resources to provide maximum yields, which can be controlled remotely via an IoT-based control system and uniquely developed software technology. The company's unique solutions enhance the field of controlled-environment agriculture by integrating research-based growing protocols with advanced operating systems to provide crops with precise and optimal conditions to thrive.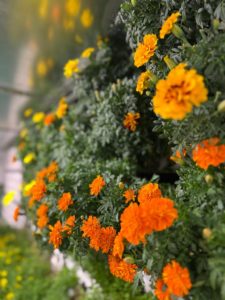 Vertical Field currently grows a wide spectrum of produce, such as leafy greens, strawberries, mushrooms, and other staple and specialty crops, which are all pesticide-free. The company has partnered with experts in the field to create the first fully customizable and nature-based indoor solutions so that any space can transform into a hyper-efficient and hyper-sanitary farm- thus engaging a wide clientele that ranges from food suppliers, such as supermarkets, restaurants, and institutions to warehouse realtors and everything in between. Vertical Field is en route to integrating dynamic AI features and is currently in advanced R&D stages exploring new plant species and more effective remote-control technology. By optimizing the field of local indoor farming, Vertical Field increases food security and food sovereignty throughout the world.
Vertical Field is currently seeking investors and collaborations, such as joint venture partnerships, franchisees, and companies in the food service industry.